By Samantha Stamps
What is Socotra Archipelago?
Socotra archipelago is a collection of four islands in the Indian Ocean belonging to the Republic of Yemen. The largest of the four, Socotra, is 1400 sq miles (2250 sq km) in area. It is known for its unique biodiversity with over 30% of its plant species being found nowhere else on earth.
Why is Socotra Archipelago a UNESCO World Heritage site?
In recognition of its exceptionally rich and distinct flora and fauna, the archipelago was designated a UNESCO World Heritage site in 2008. According to UNESCO's website, 37% of Socotra's plant species, 90% of its reptile species and 95% of its land snail species do not occur anywhere else in the world.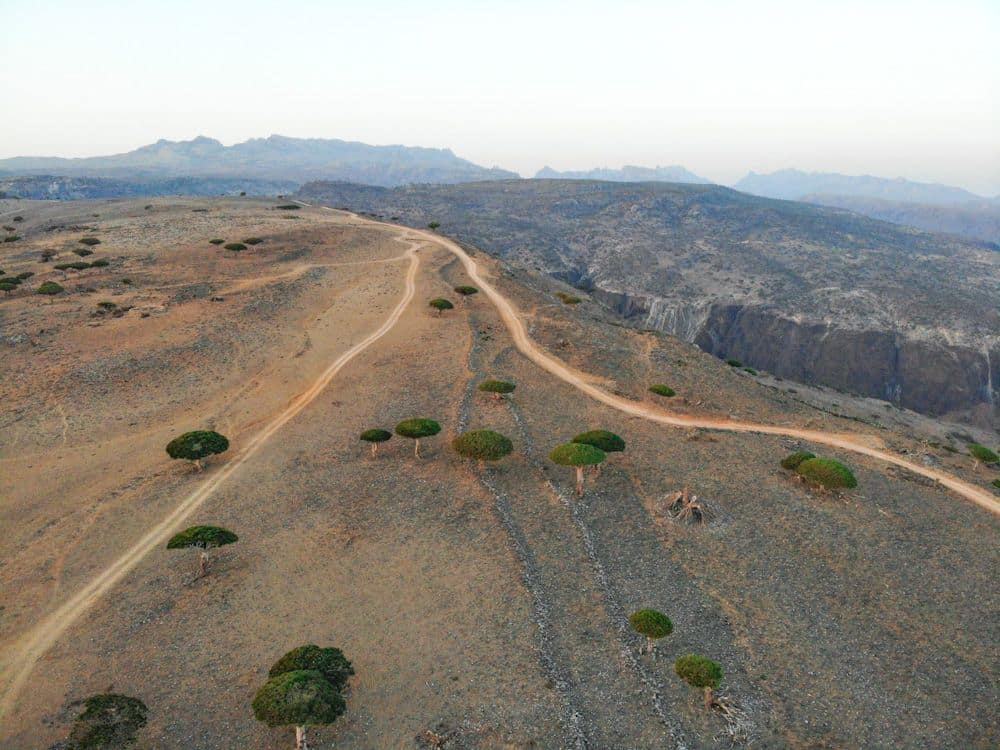 What can you expect on a visit to Socotra Archipelago?
Socotra is the perfect destination for anyone looking for an off-the-grid experience coupled with entertaining locals, stunning natural landscapes and unique experiences you won't get anywhere else.
However, visiting Socotra is not for the faint of heart. Due to the ongoing civil war and struggle for power between Yemen, the UAE and Saudi Arabia, visiting can be tricky. You won't be able to apply for a visa or book an airline ticket for the once-a-week flight without assistance from a tour company or local.
Flights can be cancelled with little notice which means you might not make it to Socotra when you planned or if you are already there, you may be stranded until flights are up and running again. Visiting is a risk, but Socotra is considered "safe". There is no fighting in Socotra. It is very much hidden from the struggles of the mainland with many locals seeking refuge on the island.
It is not possible to tour the island alone; you will have to book an organized tour with a local guide and driver. All tours are a minimum of 7 nights due to the limited flight schedules, but you'll need at least that to explore all the best parts of the island.
Wild camping is the accommodation of choice which means no running water, Wi-Fi, electricity, formal bathrooms, showers or any luxuries you may be accustomed to. Squat toilets and semi-fresh water are sometimes available at campsites that are set up on beaches with simple tents, sleeping pads, blankets and not much more.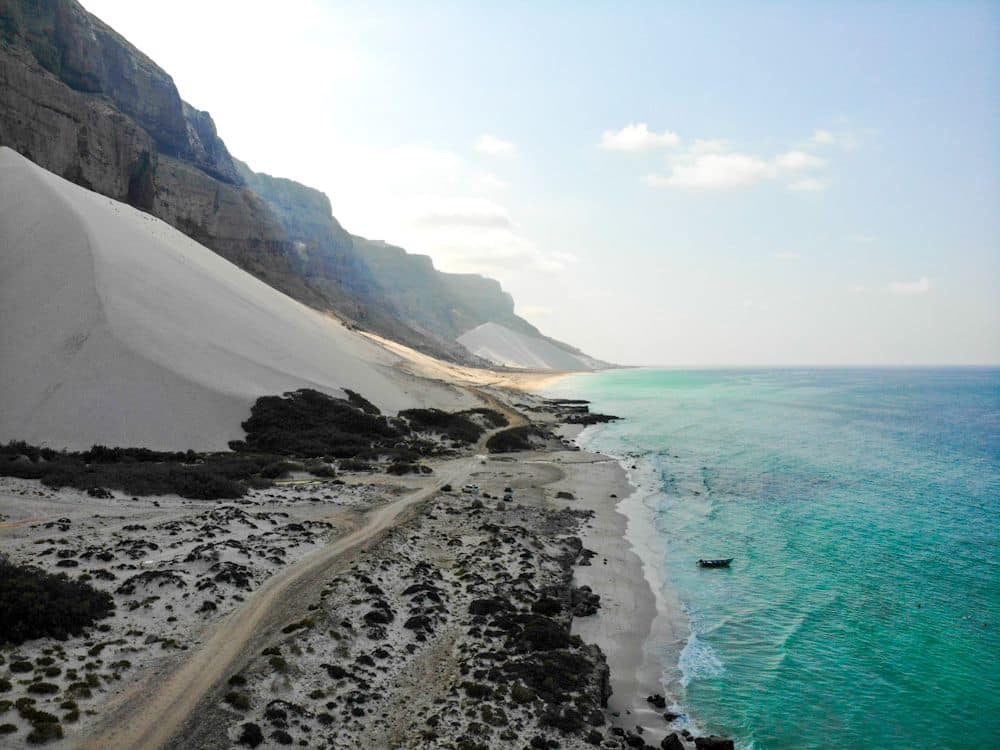 You will be spending your days driving hours in a 4WD Toyota down deserted roads (and sometimes making your own) followed by long hikes to rewarding destinations such as white sand beaches, deserted lagoons, mysterious caves, waterfalls flowing through gorges, massive sand dunes and of course the mind-blowing Dragon Blood Trees. You will sleep under the stars at night and enjoy peaceful views of some of the best unspoiled nature the world has to offer.
One thing you won't do is go hungry. Each group is followed by a supply truck and has a personal chef that cooks three meals a day with snacks. The guide, driver and chef look out for everyone, carry your bags, tie your head scarf and share fascinating stories of local culture and traditions. There is the occasional after-dinner dance party and opportunities to meet other groups on your tour. They have plenty of fresh drinking water and will try to accommodate all requests within their power. Expect fresh fish, fried chicken, goat and vegetable stew, plenty of Nutella, pita bread, fresh veggies, dates, rice and other local favorites.
It's hot, humid and very dusty in Socotra, plus there is a lot of trash which was very surprising. All of the towns and many of the tourist areas are littered with plastics, Styrofoam and heaps of waste. The minimal infrastructure, lack of conservation knowledge and survival dependent on imports takes its toll on the island. Hopefully more will be done to preserve and protect the island from manmade disasters and more locals will be encouraged to lead by example.
Overall Socotra is a trip of a lifetime. You might be out of your comfort zone, but you can expect some amazing experiences that will be well worth the struggles!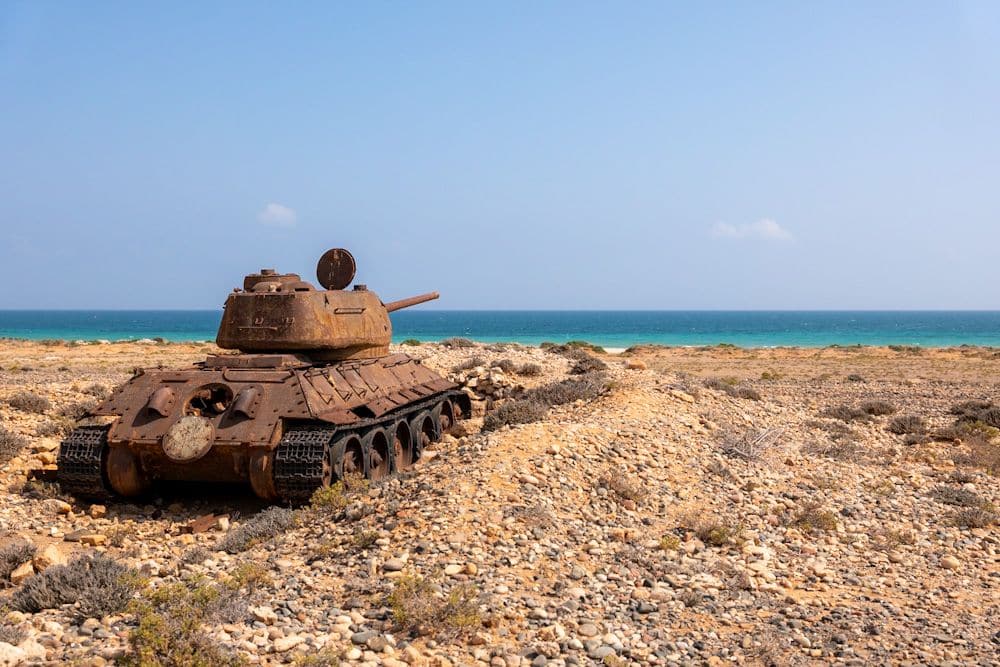 Is Socotra Archipelago worth visiting?
Socotra is a bucket-list destination for sure! It is an absolute privilege to be able to travel to this unique gem. A week in Socotra will cost around $2400-$3000 US dollars (including flights) and is completely worth it. It is the only place in the world where you can bask in the shade of a Dragon Blood Tree, hike a monstrous sand dune, and swim in a natural infinity pool overlooking the Indian Ocean all within a few hours of each other.
A week in Socotra is not for everyone, but will be most appreciated by travelers who enjoy nature, hiking and wild camping in the outdoors and those most eager to get out of their comfort zone, up for anything and are not picky eaters. Anyone able to "rough" it will be rewarded with an experience of a lifetime.
Tips for visiting Socotra Archipelago
The best time to visit is between February and May to avoid monsoons.
Socotra is a unique site as it is an entire island not just a small area that takes an afternoon to explore. Since Socotra is so remote you will need to come prepared. Besides a few small local shops selling basic supplies you won't be able to buy much on the island.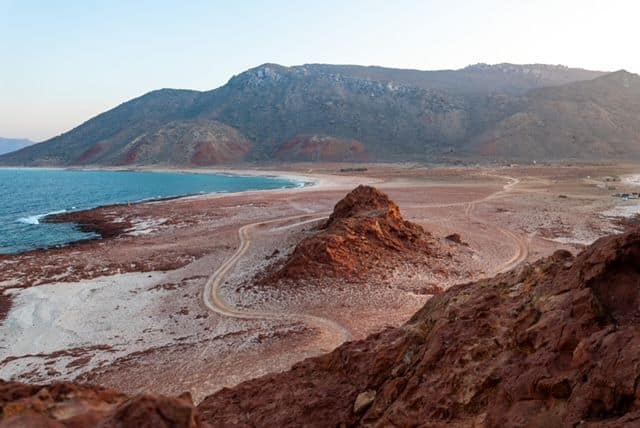 Here is a list of must-have items that will help make your week in Socotra much more enjoyable:
Walking/hiking shoes
Waterproof swimming shoes
Bathing suit
Sun protectors (hat, sunscreen, sunglasses, lightweight long sleeve shirts)
Reusable water bottle
Lots of disposable/biodegradable wipes for body and bathroom
Hand sanitizer
Extra batteries
Car chargers for devices (the only power for charging is via the car while driving)
Quick dry towel
All toiletries
Camera, drone, GoPro
Day pack for long hikes
Lightweight loose clothing
Imodium in case of food poisoning
When deciding on a tour, some companies offer "hotel" stays. However, there are only a few hotels on the island (only one has air conditioning). All hotels are located in the primary city of Hadibu, which is pretty dirty with not much to do or see. If you stay here, you will be in the car a lot longer every day and easily missing out on the best part of the Socotra experience: camping by moonlight. I highly recommend a camping tour that includes your first and last night at Heathrow Hotel near the airport where you will have air conditioning and Wi-Fi (but not freshly cooked meals) while visiting.
There are a number of tour operators that operate in Socotra. I went with Rocky Road Travel and was very pleased with the experience.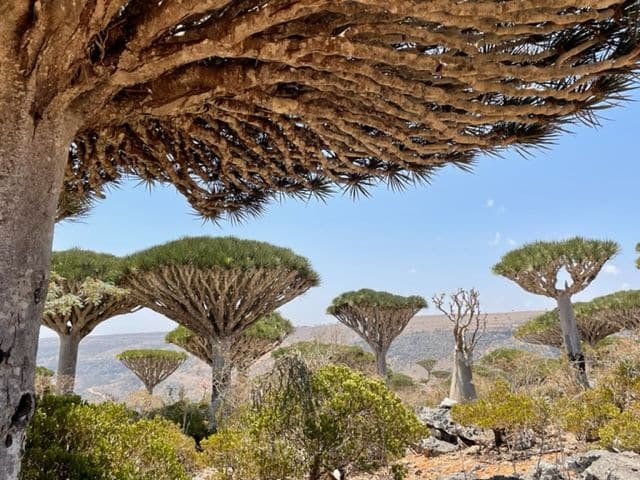 Where is Socotra Archipelago?
Socotra Archipelago is in the northwest Indian Ocean near the Gulf of Aden. Since the war in Yemen broke out, getting to Socotra has become more difficult. Currently there is one direct flight to Socotra from Abu Dhabi (costs around $950 in 2022) and one layover flight from Cairo ($1160). There is also a cargo ship option for the most adventurous but neither route is guaranteed 100% of the time.
Most tourists arrive by plane. Currently there is one direct 2-hour flight from Abu Dhabi every Monday morning returning to Abu Dhabi that evening. Times fluctuate but space is limited, and the flight almost always sells out months in advance.
There is also another flight from Egypt that connects in mainland Yemen. Some visas will not allow you to land in mainland Yemen so for many, Abu Dhabi is the only option.
You will need to book a tour and secure a visa prior to booking a flight. Some tour companies will do all the bookings for you (recommended) while others will instruct you on how to book for yourself once you pay a deposit for the tour.
Although not recommend, it is possible to arrive to Socotra via cargo ship. There is a cement ship from the port of Salalah, Oman, that is supposed to depart for Socotra once a week. The journey takes 2-4 days to arrive in Socotra but sometimes the ship is delayed or canceled and pushed to the following weeks. There is no food or water on board but according to locals there are plenty of rats and cockroaches. The cost of cargo ship transportation is $100 USD but you will need the help of a local to facilitate the process.
For more information and how to book a tour so you can experience the adventure that is Socotra, visit Welcome to Socotra, Rocky Road Travel or Socotra-eco-tours.
Text and photos provided by Samantha Stamps of SeeingSam.com, a travel blog dedicated to inspiring others to get outside their comfort zone and SEE the world, even if that means going solo!
Have you been to the Socotra Archipelago? If so, do you have any additional information or advice about this UNESCO World Heritage site? Please add your comments below!