Old and New Towns of Edinburgh
By Tracy Collins
What is Old and New Towns of Edinburgh?
The Edinburgh World Heritage Site is made up of the Old and New Towns, which are joined by a series of significant streets. The original layout was created in medieval times after King David I moved his court to what is now Edinburgh in 1128. The UNESCO site covers over 80 hectares (200 acres) within the city centre, representing one of the finest examples of a planned Georgian town in Europe.
Disclosure: This article contains affiliate links. Making a purchase through an affiliate link will mean a small commission for this website. This will not affect your price.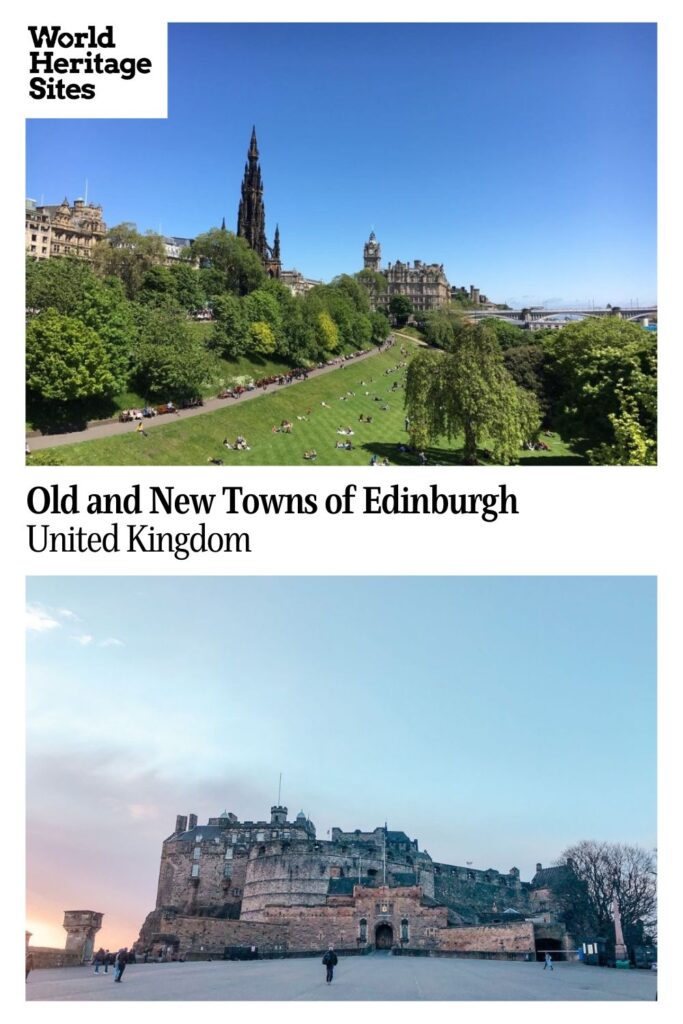 The site's boundaries are defined by four open spaces: St Andrew Square, Charlotte Square, Calton Hill and Edinburgh Castle Esplanade.
The New Town is of particular importance due to its grid system of streets that was influenced by the architects of Paris' own boulevards and builds on the site's medieval heritage with its unique architecture of harled (roughcast) and stone buildings. This was the first planned new town in Britain and became a model for other cities across Europe.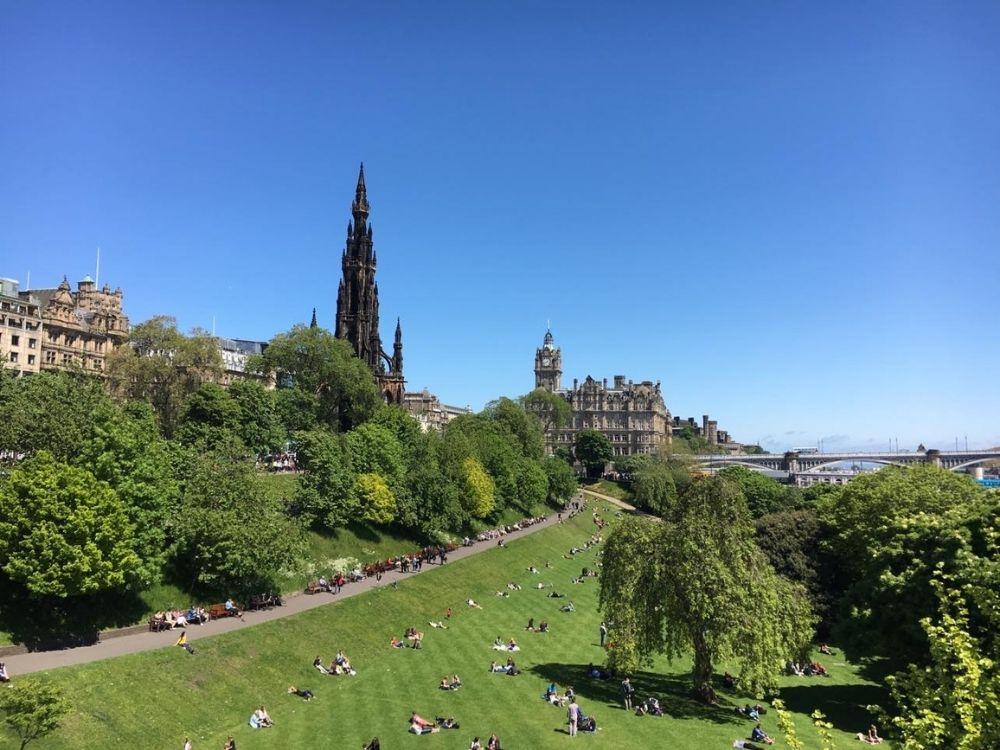 Why is Edinburgh a UNESCO World Heritage site?
According to the UNESCO website, Edinburgh was listed because the site has "a large number of buildings of exceptional architectural or historic interest". Besides being influential in terms of urban planning, it is a "dramatic reflection of significant changes in European urban planning, from the inward looking, defensive walled medieval city of royal palaces, abbeys and organically developed burgage plots in the Old Town, through the expansive formal Enlightenment planning of the 18th and 19th centuries in the New Town, to the 19th century rediscovery and revival of the Old Town with its adaptation of a distinctive Baronial style of architecture in an urban setting."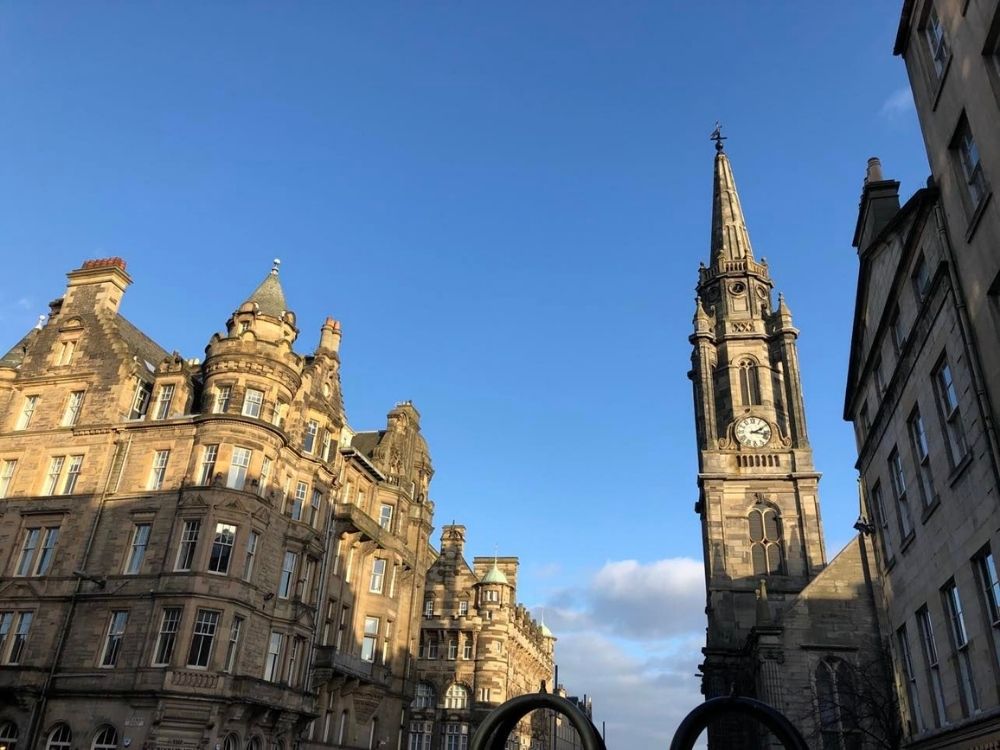 What can you expect on a visit to Edinburgh?
Edinburgh is the most visited city in the UK after London and with so much to see and do it is easy to understand why.
The most dominant feature in Edinburgh is the castle, which sits on top of the extinct volcano known as Calton Hill, towering over all it surveys.
A walk around the Royal Mile also gives you a great insight into life in Edinburgh's Old Town, while it's worth taking the time to explore lesser-known areas such as Mary King's Close.
Other notable landmarks include St Giles' Cathedral; the National Gallery of Scotland; and Greyfriars Kirkyard, where a number of famous people are buried including Greyfriars Bobby.
The main highlight in the New Town is its stunning Georgian architecture which can be found in the city's central streets and gems such as Queen Street and Princes Street.
The city is always busy at whatever time of year but is particularly busy in August when the Edinburgh Festival Fringe is held or at Hogmanay (New Year's Eve) when revellers converge to celebrate the New Year.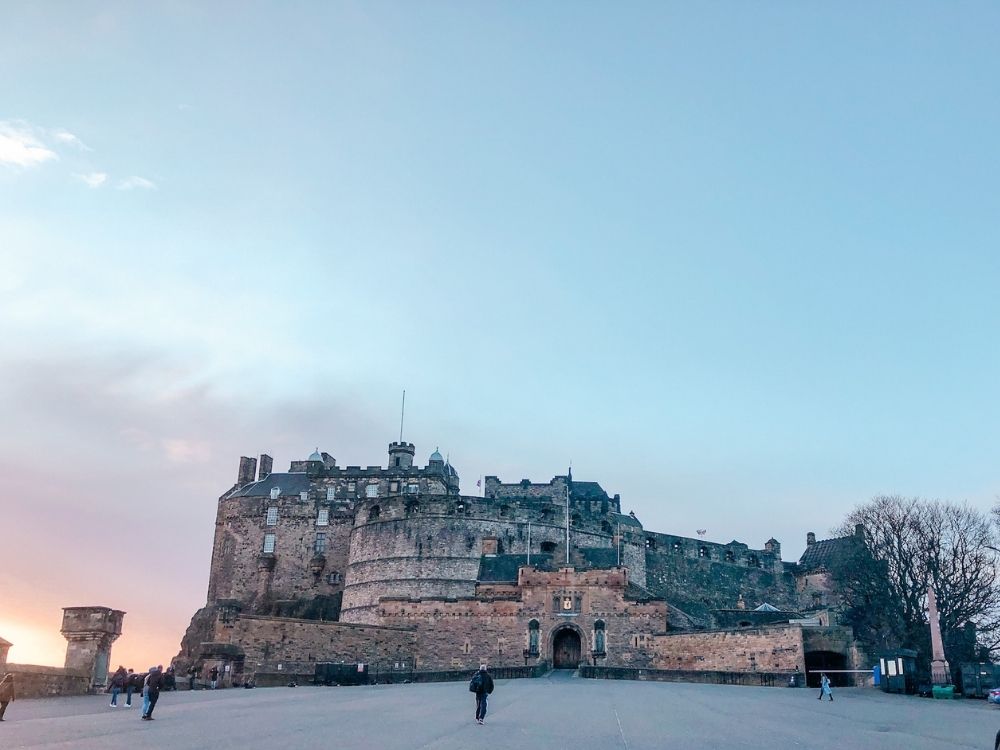 Is Edinburgh worth visiting?
Edinburgh should feature on any Scotland visitor's itinerary. The city is an atmospheric mix of cobbled streets, impressive architecture and modern developments and has incredible character and history.
It is also the perfect base from which to see more of Scotland with many interesting places easy to explore on a day trip.
Book your accommodations using the map below:
What sorts of travellers would like Edinburgh?
Edinburgh appeals to travellers young and old and is a popular inclusion for anyone planning a 'Best of Britain' type itinerary. History and architecture buffs would certainly enjoy it, as would anyone looking for the dynamism of a university town.
Tips for visiting Edinburgh
Avoid visiting Edinburgh in August or for the last few days of December unless you specifically are there for the Festival Fringe or Hogmanay.
While Edinburgh is a walkable city, we recommend taking the hop-on-hop-off bus to get your bearings and see as much as possible.
Wear flat, comfortable shoes – there are cobblestoned streets in Edinburgh.
Climb Arthur's Seat for spectacular views over the city.
There are many great places you can visit from Edinburgh by train including the Kelpies in Falkirk, Stirling Castle and St Andrews.
Where is Edinburgh?
Edinburgh is located in southern Scotland.
It is about an hour by train east from Glasgow; a bit longer if you drive.
From London, Edinburgh is about six hours north by train, or you can fly there in about an hour. Driving from London will take about seven and a half hours, if you don't encounter traffic jams.
For more information about Edinburgh see its official website.
Text and photos provided by Tracy Collins of UK Travel Planning.
Have you been to Edinburgh? If so, do you have any additional information or advice about this UNESCO World Heritage site? Please add your comments below!